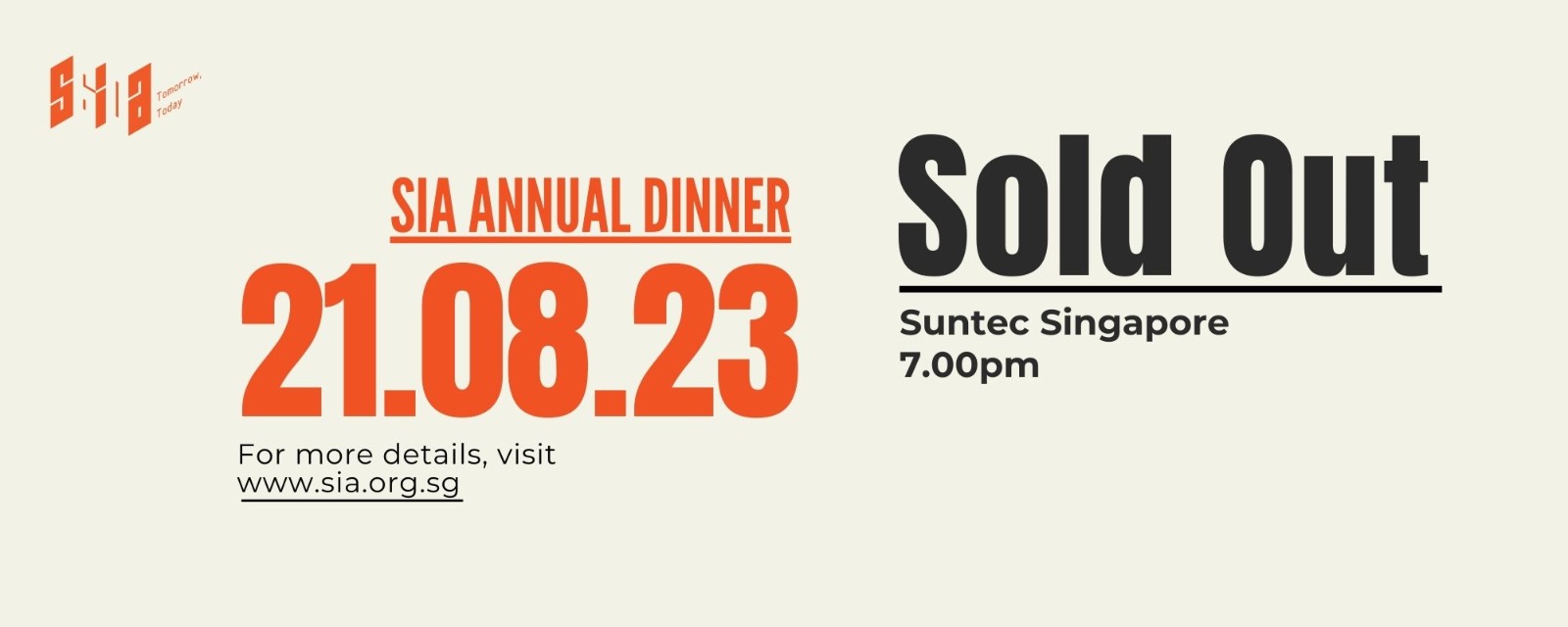 We would like to thank you for the overwhelming response to the upcoming SIA60 Annual Dinner.
The booking of tables for the SIA60 Annual Dinner has now officially closed. Your participation has contributed to the full capacity of this event, and we are excited to host all those who have secured their spots.

For those who have successfully booked, we eagerly anticipate your presence on the evening of 21 August.

For those who missed the opportunity this year, we sincerely hope to have the privilege of welcoming you to our next Annual Dinner. We appreciate your support, and we look forward to sharing future occasions with you.

Should you have any questions or require further assistance, please feel free to reach out to us at annual_dinner@sia.org.sg.

Once again, thank you for your enthusiastic response and unwavering support.