The Singapore Institute of Architects (SIA) organizes a two-stage architectural design competition to invite design proposals from interested architects for the proposed Mixed-Use Development comprising Association Building with Community and Health Services Hub at Geylang Lorong 18. The winner of the competition will be appointed as the Architect for the project. This competition is sponsored by Char Yong (Dabu) Foundation Limited.
The Competition shall be in 2 Stages, whereby:
Stage 1: Aims to seek exciting and workable ideas with a strong identity for The Project.
Stage 2: The design development stage when the shortlisted entries are required to further develop the ideas and concepts to demonstrate the compliance and workability of their proposals.
In seeking an architect and the architectural design, the key aspirations for the building are:
To advance the association's mission of promoting and propagating Hakka culture in terms of space provision, planning, and outlook.
To harmonise and find synergy between the commercial and institutional components of The Project.
To be an outstanding work of architecture representing the association's importance in society
Site area: 1,696.1 sqm
Gross Plot Ratio: 2.8
Allowable Gross Floor Area: 4,749.08 sqm.
About Char Yong
The Char Yong (Dabu) Association (CYA) in Singapore was founded in 1858 to look after the welfare of Hakka immigrants that migrated to Singapore from the Dabu County, Guangdong Province. Today, it remains one of the thriving Hakka associations in Singapore, with a mission to promote and propagate the culture and spirit of the Hakkas.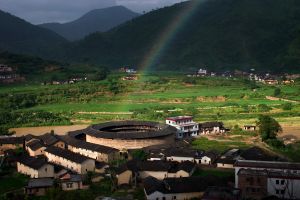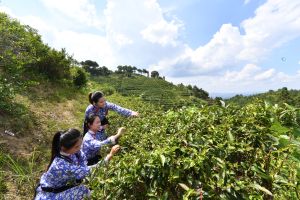 In September 1995, CYA set up the Char Yong (Dabu) Foundation as a charitable trust to contribute primarily in the area of education, while also supporting the Dabu Hakka community in Singapore and promoting Hakka and Chinese culture. SMU and SUTD are two of the institutions who are beneficiaries of CYF. To support its charitable activities, CYF generates interest and rental yield from various investments, including properties. CYF and CYA are both now operating out of their 8-storey Char Yong Building (completed 2002) at Lorong 22 Geylang.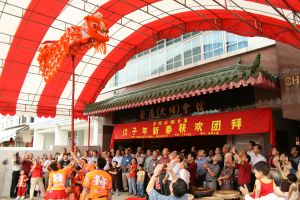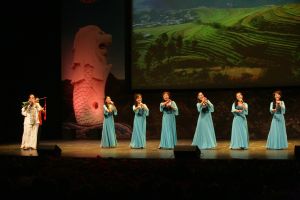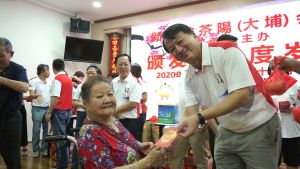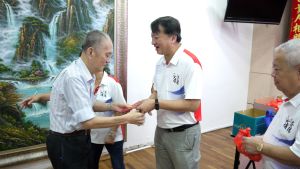 Submission Material
Stage 1 (by digital means only)
2 x A1 Boards in PDF file, in landscape format,
Digital copies of A1 boards and individual images used in A1 boards.
Competition Entry Form and valid and prevailing competitor's Practising Certificate.
All Stage One submissions submission are to be submitted between 9.30am and 12 noon (GMT +8) on 4 February 2021.
Stage 2 (by hard copy)
Max 6 x A1 Boards in landscape format,
1 design report (10-page max),
thumdrive containing design report, A1 boards and individual images used in boards and report,
breakdown of estimated construction cost,
Declaration Form.
Architect's Fee and Prize Money for Stage 2 Finalists
The winning Architect will be commissioned to develop the design with CYF and will receive a professional fee of 4.2% of the overall building construction cost (estimated between S$12 million to S$14 million) excluding non-fixed items.
1st Prize: prize money of S$10,000, which will be deemed as part of the aforementioned professional fee. 
To recognize the efforts and cover the production costs of the finalists, the rest of the finalists (2nd, 3rd, 4th &5th  places) entry shall each receive S$5,000.
There will be no reimbursement or prize money for Stage 1 of the Competition.
Anonymity
Anonymity shall be observed during the entire competition. The Competition Entry Form and participants' information shall be accessed after the Jury Panel has made their final decision on the short-listing of 3 entries for Stage 2 of the Competition.  Nonetheless, at no time shall the Competition materials (boards, graphics, etc) bear any information which may reveal the identity of the competitor for both Stage 1 and Stage 2.  Breach of these requirements may be taken as grounds for disqualification.
Virtual Briefing and Site Walk
Any competitor wishing to obtain further information on the Competition Design Brief or Terms and Conditions are encouraged to attend the project briefing scheduled on 4 January 2021 (Mon) at 10am.
The briefing will be held virtually. After the briefing and Q&A, participants will also be brought through a virtual tour through the current association premises at Lorong 22 Geylang.
For the project site at Lorong 18 Geylang, participants are to visit at their own time to assess the site conditions and context. There will be no access into the plot itself which is an empty piece of flat land hoarded up.
Kindly note that the briefing and site walk is not compulsory to participate in the competition.
Please click HERE to register for the virtual briefing.
Question & Answer
Competitors may also send queries in writing by email by 15 January 2021 (Fri) 5pm to the Competition Secretariat at design_competition@sia.org.sg. Such email shall clearly state "Char Yong (Dabu) Competition Query" as the subject heading. 
Responses to all queries will be made known to all competitors via email on or before 22 January 2021 (Fri) 5pm only to the email addresses as declared in the Competition Package Collection Form of the competitors.
Jury Panel
Chair:
Ar. Rita Soh, Past President, Singapore Institute of Architects / Past President, Board of Architects, Singapore / Managing Director, RDC Architects Pte Ltd
Members:
Er. Ho Siong Hin, President of CYA / Director of CYF / Co-chair, steering committee for project Lor 18 Geylang
Mr. Ho Ching Loong,  Deputy treasurer of CYF / Co-head, working committee for Lor 18 Geylang
Ar. Mok Wei Wei, Designer of the Year, President*s Design Award /  Managing Director,  W Architects Pte Ltd
Er. Prof. Yong Kwet Yew, Independent Director, CYF
Eligibility to Participate
The Competition is open to architects who are registered with the Board of Architects, Singapore and who have registered for the Competition via SIA.
Only firms that have registered for the Competition will be allowed to participate. There is no limit to the number of design entries from any firm.
Request for Competition Brief
Please email Competition Secretariat at design_competition@sia.org.sg to request for a copy of the competition brief.
Registration and Participation Fees
SIA Member: $75.00
Non Member: $225.00
Note: registration to take part in the competition is not necessary to attend the virtual briefing / site walk.
To take part in the competition, please register via the SIA Members Online (SMO) Portal HERE.
We look forward to your participation.